Nov 27, 2020
Sensatia Botanicals Opens Its Newest Store in Central Park Mall, Jakarta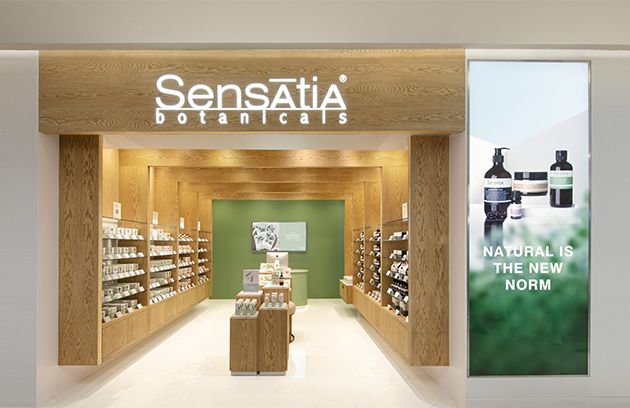 Karangasem, Bali, 27 November 2020 – Sensatia Botanicals, Indonesia's leading natural beauty care brand, is delighted to announce the opening of its first location in western Jakarta, at 27 November 2020, at Central Park Mall. The new outlet is the company's 24th store showing expansion of its brick-and-mortar presence nationwide.

The store offers more than 150 natural products ranging from skincare to personal care. Made with all-natural ingredients, the products are also cruelty-free with selection of vegan-friendly and pregnancy-safe range.

The new outlet is the company's first location in western Jakarta, precisely located in Central Park Mall, Lower Ground Floor, Unit L-238B, Let. Jend. S Parman Road, Kav. 28, Jakarta. Opening year-round, it welcomes visitors starting from 10 am to 10 pm local time.

When entering the store, visitors will be greeted by highly trained beauty consultants that are on hand for skincare and body care recommendations as well as tailored consultations focusing on individual's unique skin concern. Visitors are also welcome to explore the range of products on offer by the provided demonstration sink.

"We are proud to announce the opening of new store in West Jakarta, adding more locations in the country's capital so we could reach greater audience," said Michael Lorenti Jr., Managing Director of Sensatia Botanicals. "We hope we can extend impeccable customer experience to all natural skincare enthusiasts in western Jakarta through the opening of this new outlet."

For more information about Sensatia Botanicals, please visit www.sensatia.com.

- End -

About Sensatia Botanicals
Since 2000, Sensatia Botanicals is an Indonesian beauty care brand dedicated to offer naturally effective products. It has been granted GMP (Good Manufacturing Practice) Certification under the ASEAN Cosmetic Directive and Halal Certification by the Ministry of Religious Affair of the Republic of Indonesia. Sensatia Botanicals is committed to minimize its environmental footprint while continuously empowers local community by hiring residents of Karangasem, an area where the brand was founded, resulting with over 80% of the total employees. Made in Bali, with globally sourced ingredients, all Sensatia Botanicals products are cruelty-free, free of parabens, palm oil, synthetic dyes and artificial fragrances. For more information, please visit www.sensatia.com.