Nov 25, 2022
Sensatia Botanicals Launches a Collection of Ultra Concentrated Facial Ampoule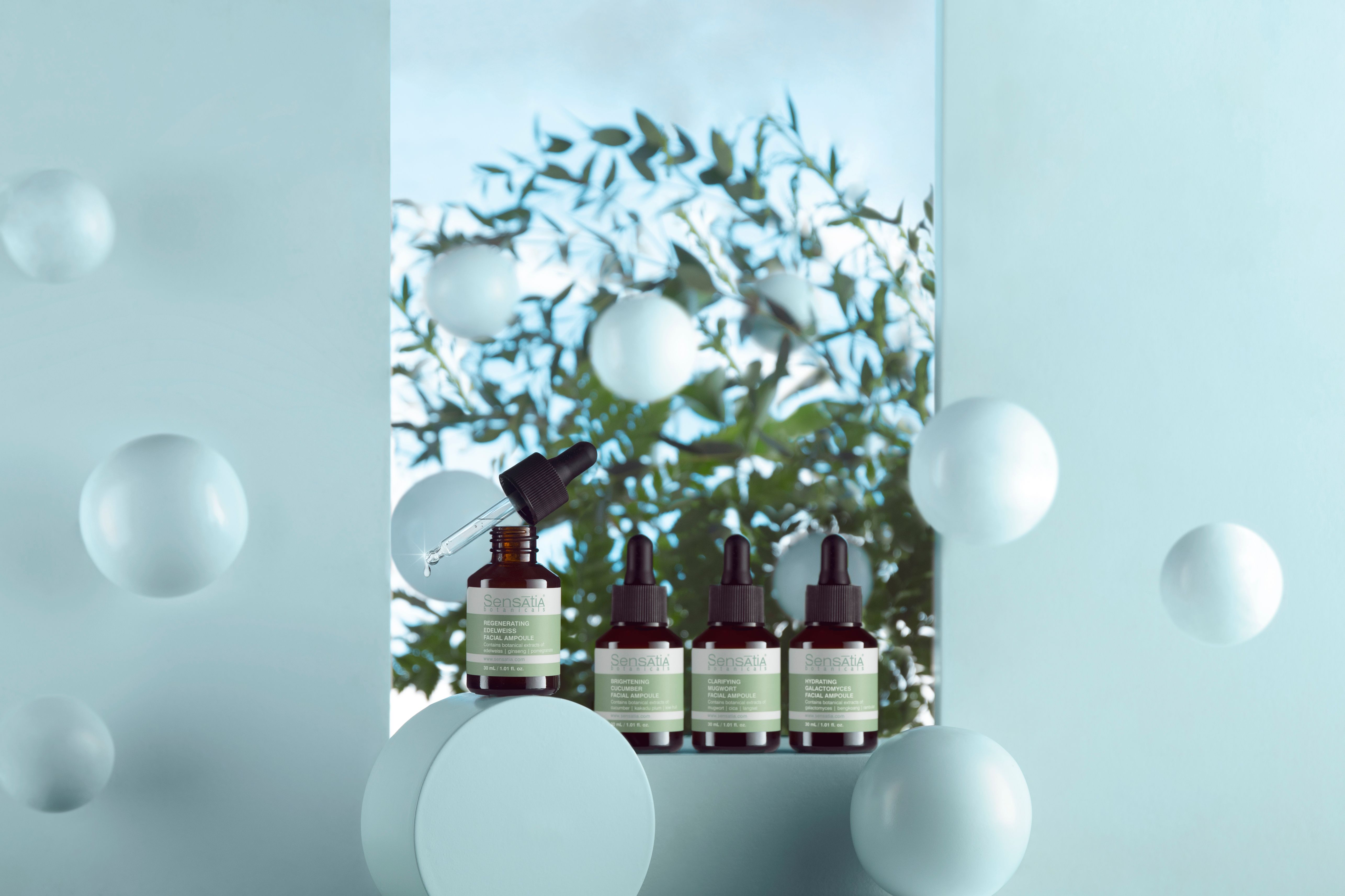 Karangasem, Bali, 25 November 2022 – Sensatia Botanicals, known for over 20 years as the innovative company that introduced sustainable natural beauty products, today announced the launch of Natural Facial Ampoule Collection specifically designed to deliver potent plant-based nutrients that deliver results in a shorter time than regular skincare products.

This collection features product variants with high concentrations of natural plant extracts that absorb easily into the skin. These nutrient-rich ampoules are suitable for addressing a variety of specific skin concerns such as dryness, acne, discoloration, and premature aging. Suitable for all skin types, this collection includes:

• Brightening Cucumber Facial Ampoule features a replenishing dose of essential vitamins for skin. The botanical blend includes cucumber extract and 75 percent kiwi extract, which is high in skin-toning vitamin E. Kakadu plum and grapes are packed with vitamin C, which helps to diminish dark spots and promote collagen production. The result is pores that look visibly smoother and skin that feels refreshed and rejuvenated.

• Clarifying Mugwort Facial Ampoule is a supercharged serum that helps to brighten and clarify skin with a potent blend of botanical ingredients. Extracts of mugwort, cica and langsat are renowned for their ability to soothe skin and reduce the appearance of blemishes and scars. Impurities are lifted, leaving skin feeling calm, clear, and wonderfully rejuvenated. The formula is specially designed for acne-affected skin, but gentle enough for all skin types.

• Hydrating Galactomyces Facial Ampoule is an ultra-hydrating serum made with all-natural, nourishing botanical ingredients which provides hydration for parched skin. The unique formula includes 50 percent galactomyces extract, which replenishes moisture and creates a protective barrier. Additional plant extracts provide vitamins and fatty acids to strengthen and moisturize skin. The result is healthier looking skin that glows. This is an excellent complement to your daily moisturizing routine.

• Regenerating Edelweiss Facial Ampoule provides antioxidant-rich botanicals which help with skin-firming and strengthening effect. All-natural extracts of ginseng, pomegranate and edelweiss help retain skin elasticity and fight the signs of aging. The lightweight formula easily absorbs into skin and deeply hydrates, making it an excellent moisturizer boost when you need extra replenishment. Gentle enough for all skin types, the serum promotes healthy, more youthful looking skin.

The products in this collection feature a base that is easy to apply and leaves skin feeling silky without a greasy or oily feeling. These products are best for usage after Toner or Essence and before moisturizer application. The smooth application ensures that all the nutrients are successfully absorbed into the targeted areas.

"Our line of skincare products has been loved by many as consumers nowadays expect a lot more from them in terms of natural composition. We are proud to be able to offer all-natural products and keep growing the line with the launch of this Natural Facial Ampoule Collection." said Michael Lorenti Jr., Managing Director of Sensatia Botanicals. "The luxurious texture and relatively fast results make this a product line that you'll want to indulge in until the very last drop."

For more information about Sensatia Botanicals, please visit www.sensatia.com.

- End -

About Sensatia Botanicals
Since 2000, Sensatia Botanicals is an Indonesian beauty care brand dedicated to offer naturally effective products. It has been granted GMP (Good Manufacturing Practice) Certification under the ASEAN Cosmetic Directive and Halal Certification by the Ministry of Religious Affairs of the Republic of Indonesia. Sensatia Botanicals is committed to minimize its environmental footprint while continuously empowers local community by hiring residents of Karangasem, an area where the brand was founded, resulting with over 70% of the total employees. Made in Bali, with globally sourced ingredients, all Sensatia Botanicals products are cruelty-free, free of parabens, palm oil, synthetic dyes and artificial fragrances. For more information, please visit www.sensatia.com.